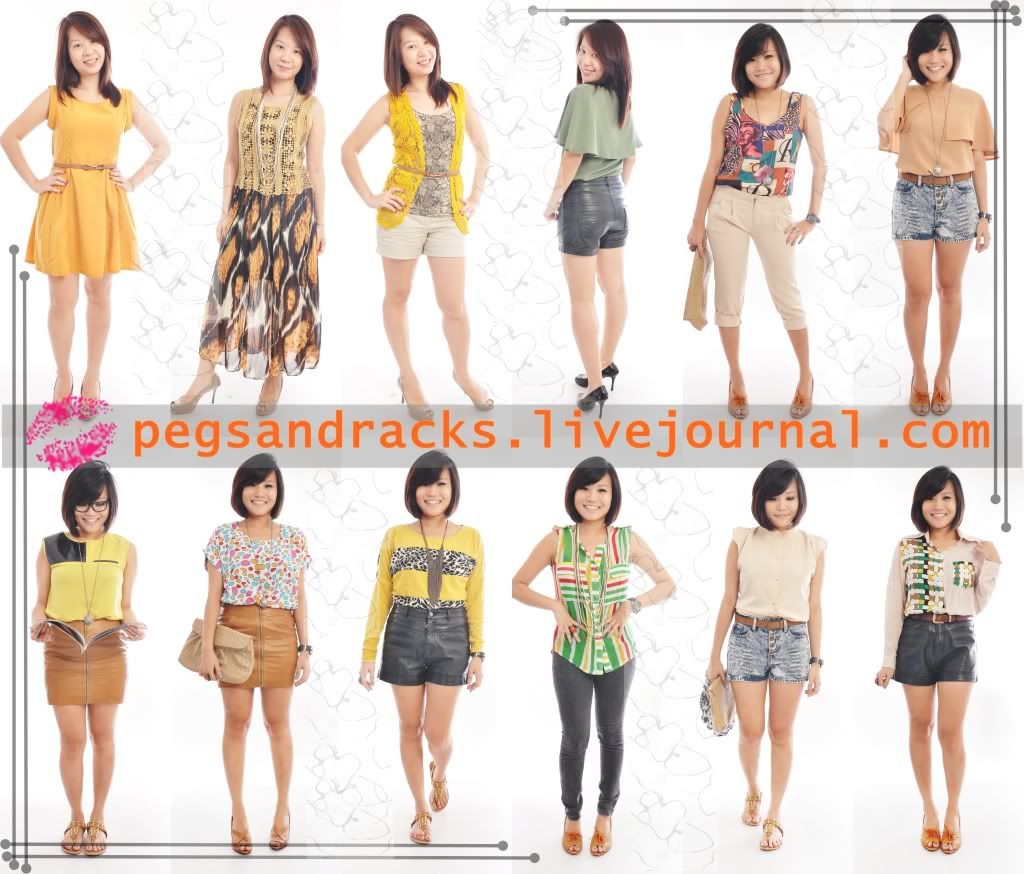 Hi Ladies,
Collection #8 is now
launched!
Prices
include
normal postage unless otherwise stated!
Do like our
facebook
page for first hand updates and previews!
We are sure you are on your way to be awed by our subsequent collections!
Do read our
Ordering Information + Terms and Conditions
page for an awesome shopping experience :)
Facebook "Enhance your value buys" Promotion
Value #1
To get a whopping $2 off each of your purchase(s), simply follow these steps:
Like our facebook page here
Share Collection 8's album

here and indicate in your sharing post, the items you are purchasing!

Comment in LJ with your ordering details and facebook username
Value #2
Gather 10 or more likes on your sharing post and get an item of your choice from "What's available" section from us! That is, while stocks last! FOC, yes!
Includes normal postage :)
[Promotion ends 13 January 2012]
Please be reminded to state your facebook username for Value #1!

To place an order:
1) Leave a comment in the given format
2) An invoice will be sent to your email account
(Please check your spam or junkmail as it might have landed up there)
3) Proceed with payment within 24 hours time frame to secure the piece and reply with payment details in the given format
4) We will mail out your item after payment verification
We accept POSB & UOB transfers:
POSB Savings 247-15880-4
UOB Uniplus 425-370-929-9
Have a wonderful time @ our humble ground!

Love,
Pegs & Racks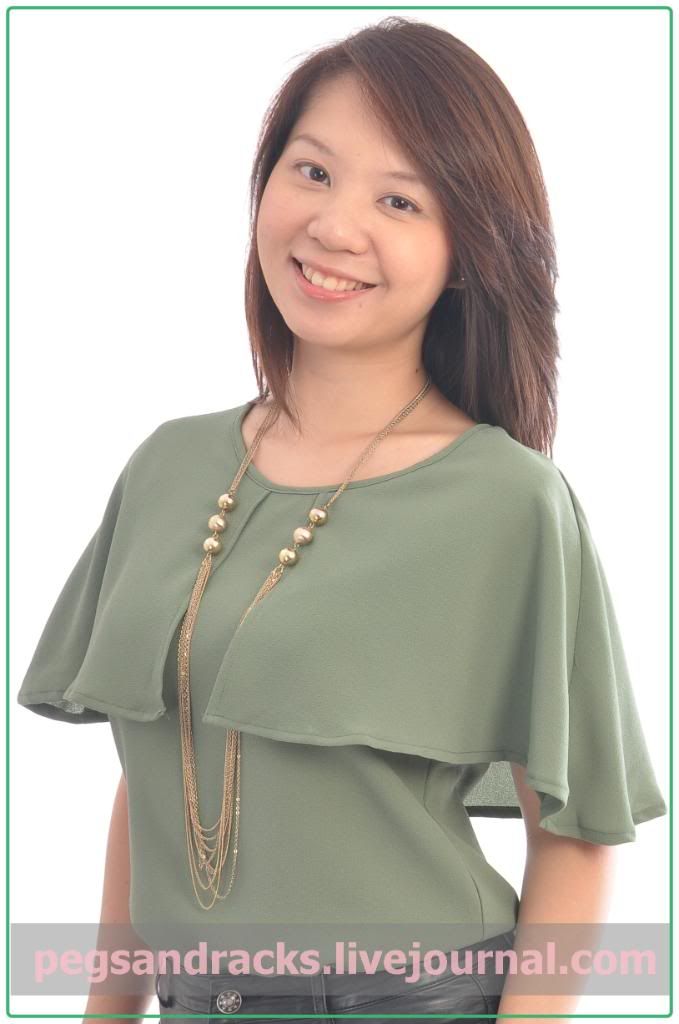 Shyne, in military green is 1.59 m
Mel, in nude is 1.53 m




English Mustard Crochet Vest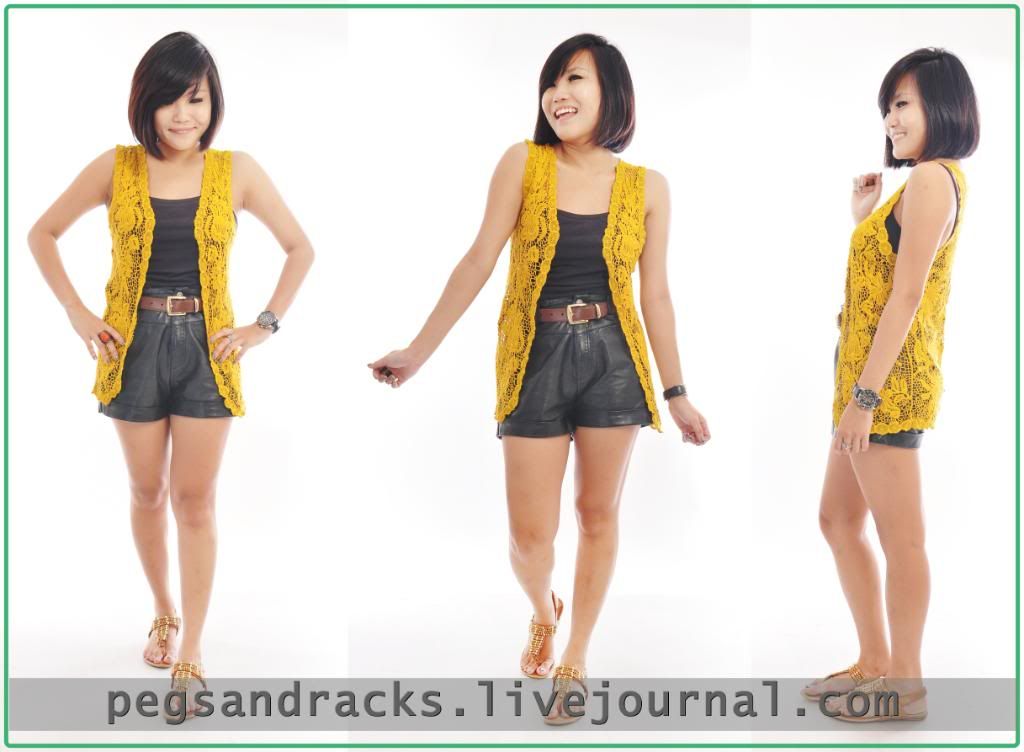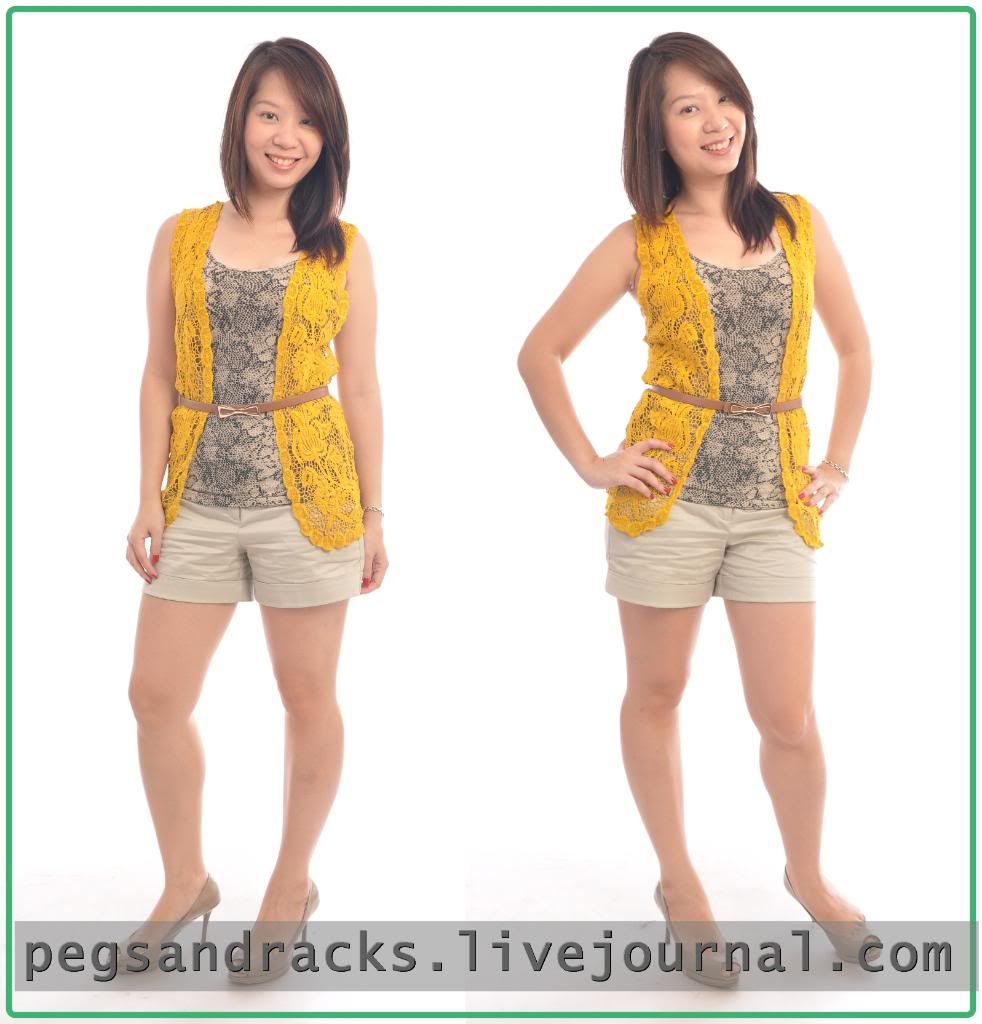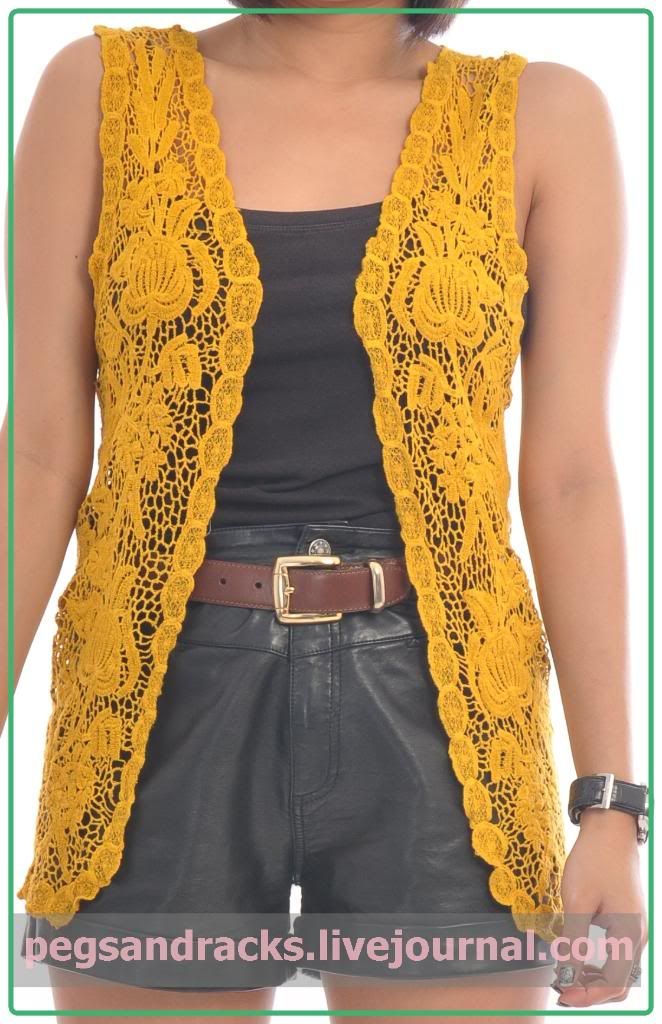 A spin off from the English cream crochet from our previous collection (which was all sold out, thank you ladies!). This time in a slightly bolder colour and in the form of a vest instead of a cropped pull over. A perfect throw-on piece even for an entire black outfit. Jazz up your lazy outfit with this instant lit. For the petite ladies, it will be able to cover your bottom partially or fully depending on your height! For the taller ladies, please use measurements as gauge. Definitely a steal for the intricate crochet details!

Length: 26" (max), 25" (min)
PTP: 13.5"
SGD 22 mailed



Toffee Pullover Crochet Crop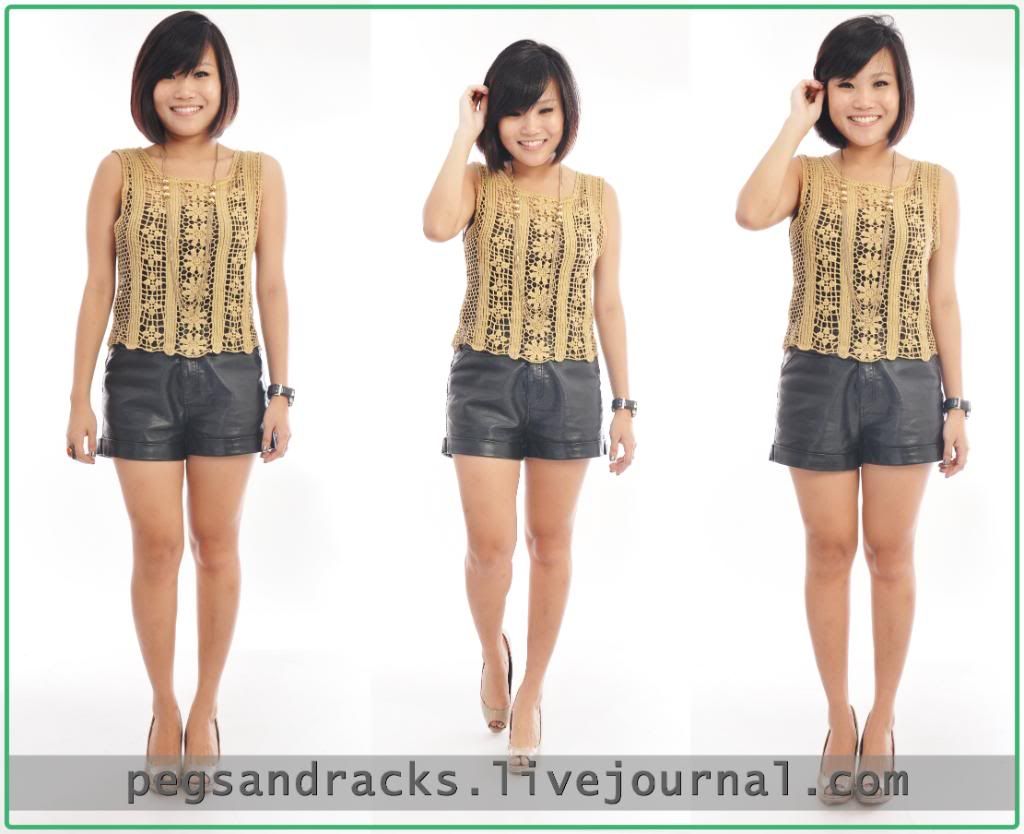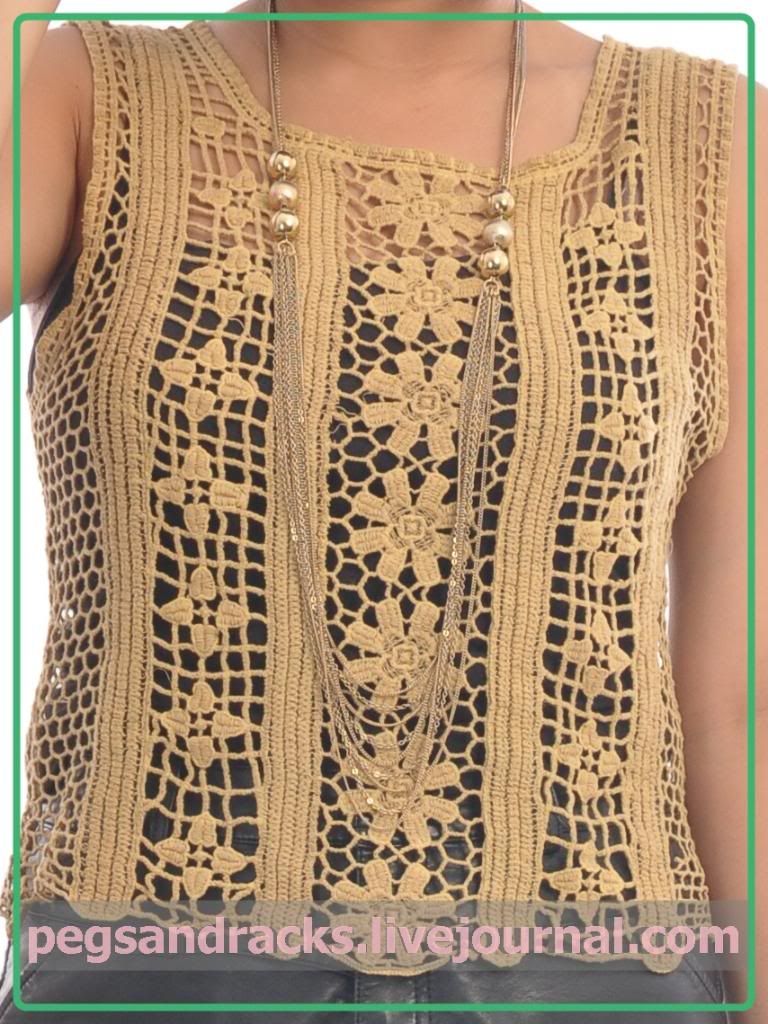 Crochet in a different form from our crochet vest this collection. This version of crochet features a cropped form in a slightly less bold tone. It stands out due to its vertically striped crochet, subtly lengthening the body length. Matches any bottom wear. Its less bold tone allows for a variety of coloured bottoms. Fabulous deal at only 19 for the details!

Length: 19"
PTP: 15.5"
SGD 19 mailed



Princeton

Nude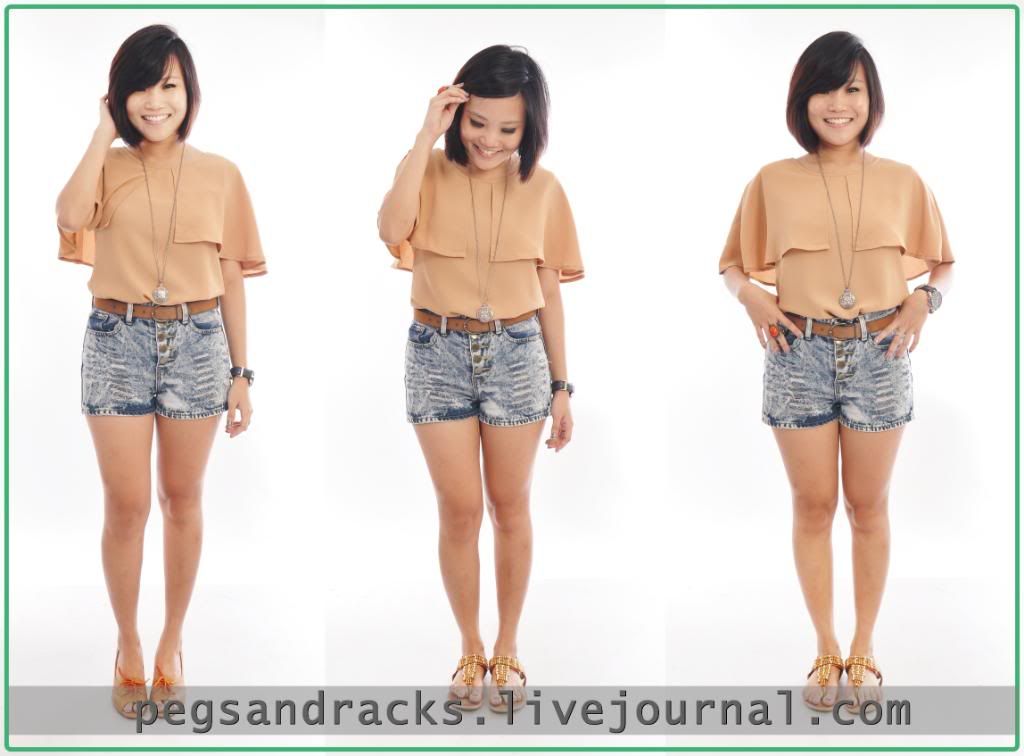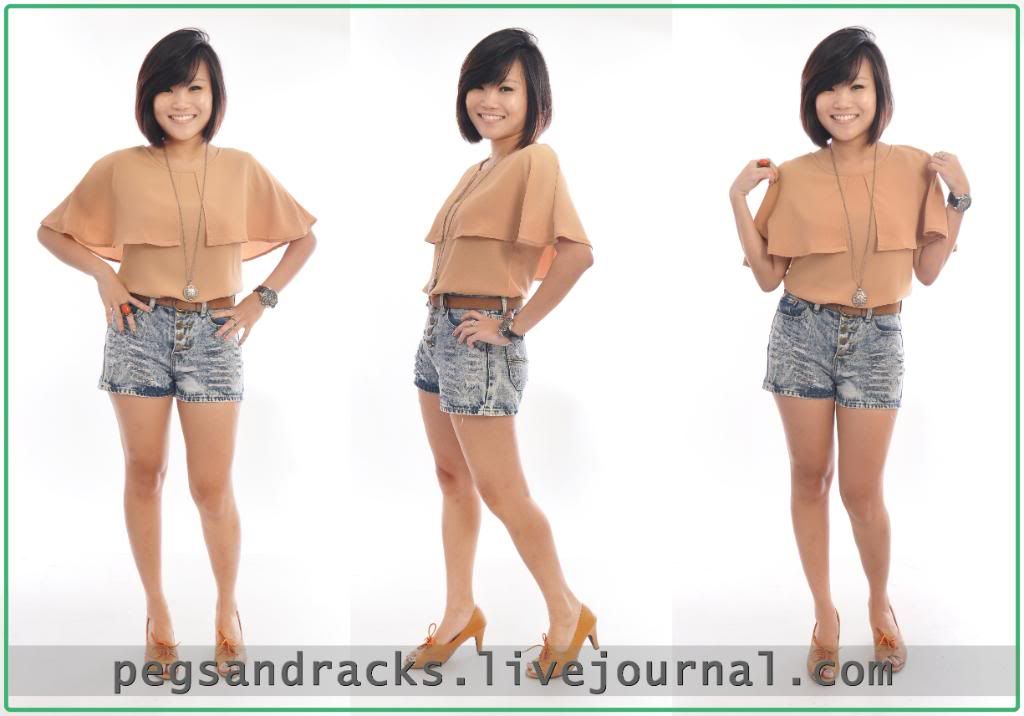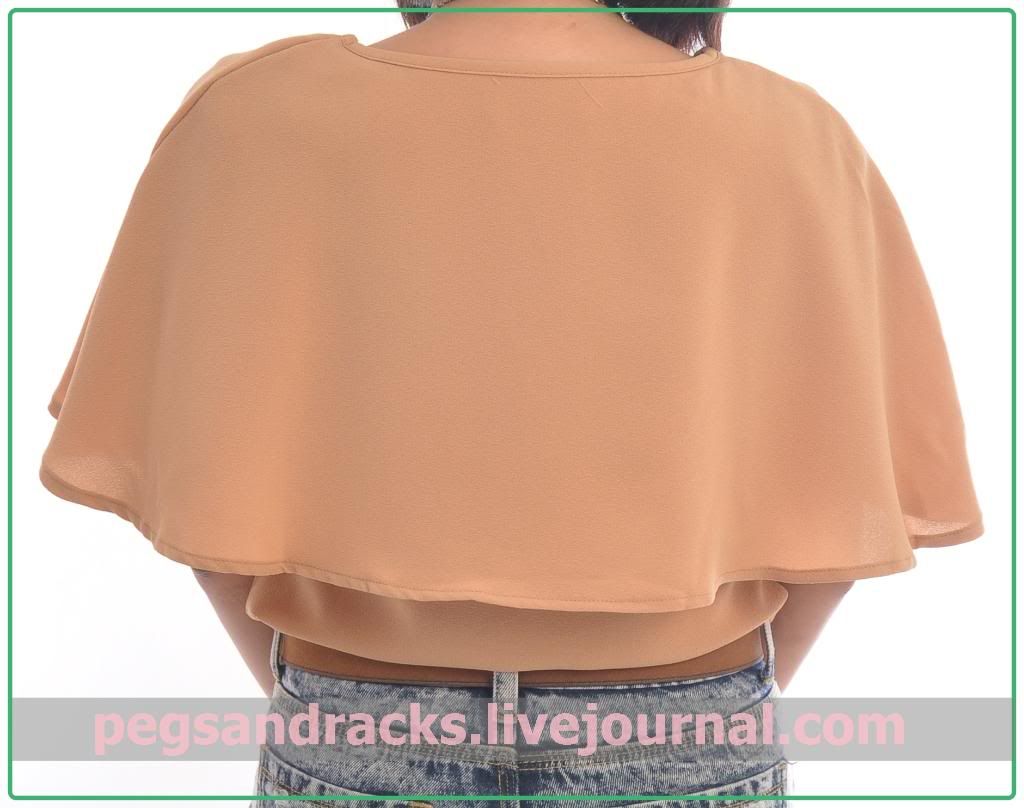 Military green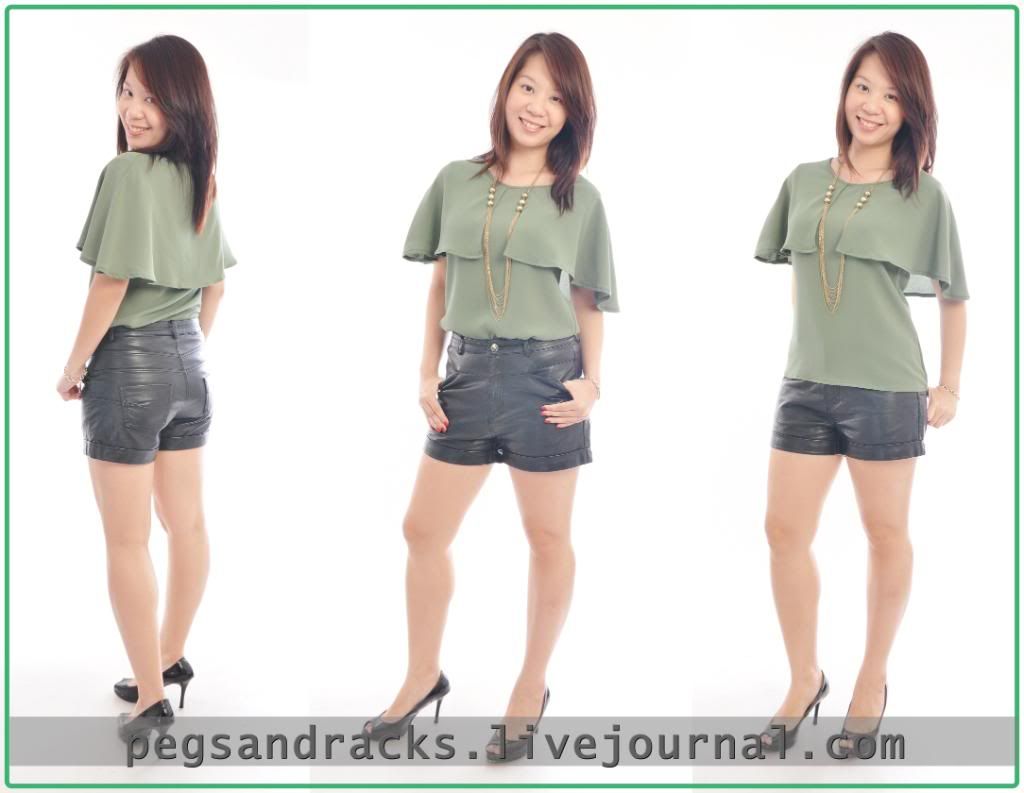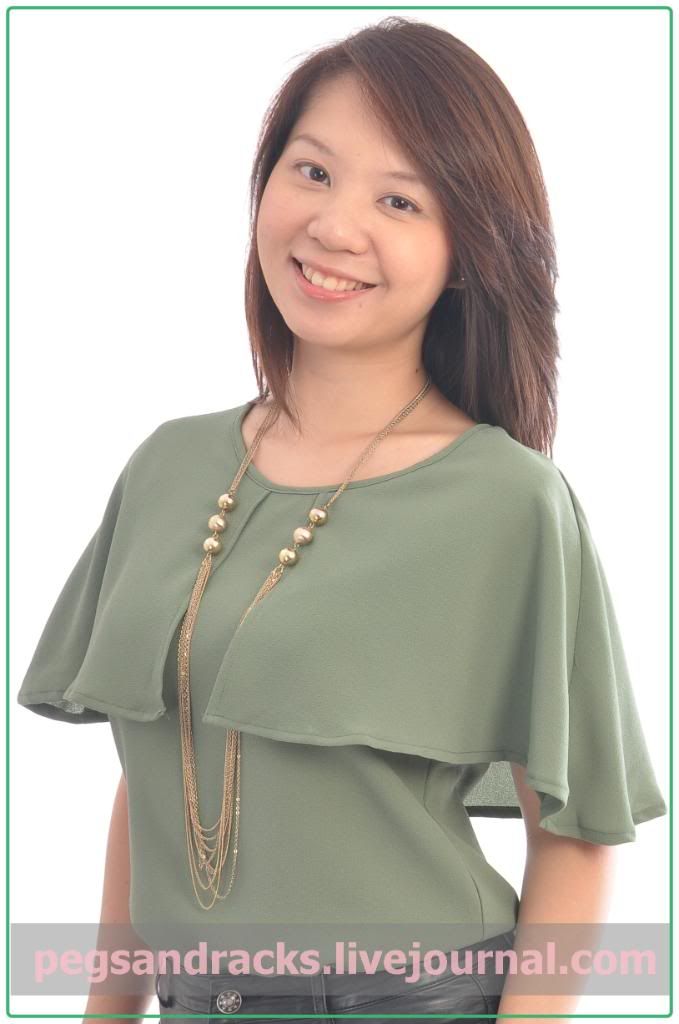 Available in nude and military green. In a unique structure, yet simple. Features two flaps covering down the shoulders. Fabulous for that classy chic look! Great bargain for the quality and uniqueness. Please state colour of choice when commenting as well :)
Made of quality polyester
Length: 23"
PTP: 17"
SGD 22.50 mailed



Mel In Stripes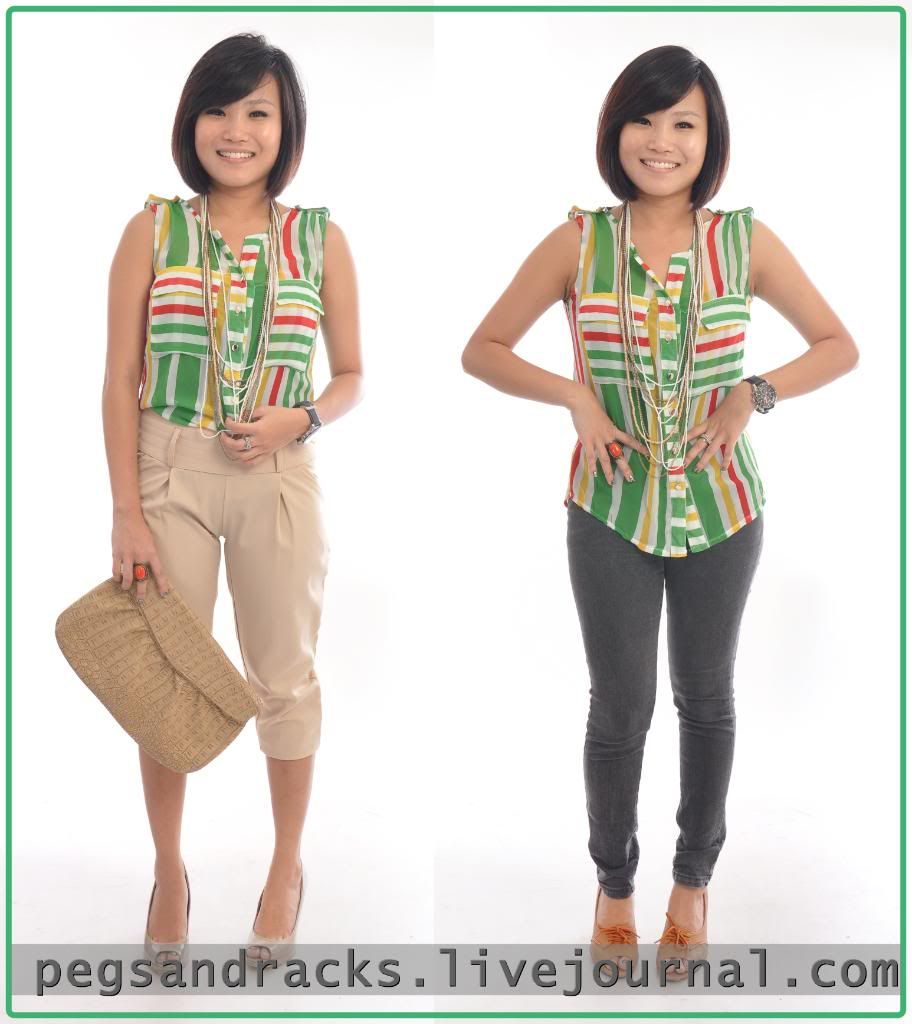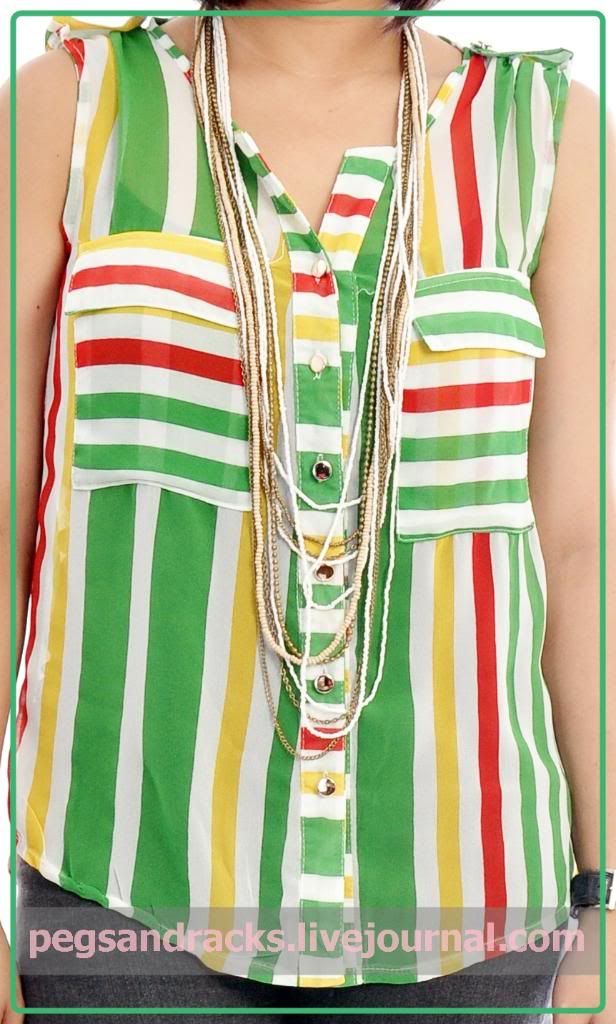 Spotting a button less at the V neck, this brightly coloured striped chiffon top is evident of how much we love casual chic looks! Button and details on shoulders in military style. Bold and chic at a great deal!
Made of chiffon, sheer
Length: 24.5"
PTP: 16.5"
SGD 18 mailed



Preenz In White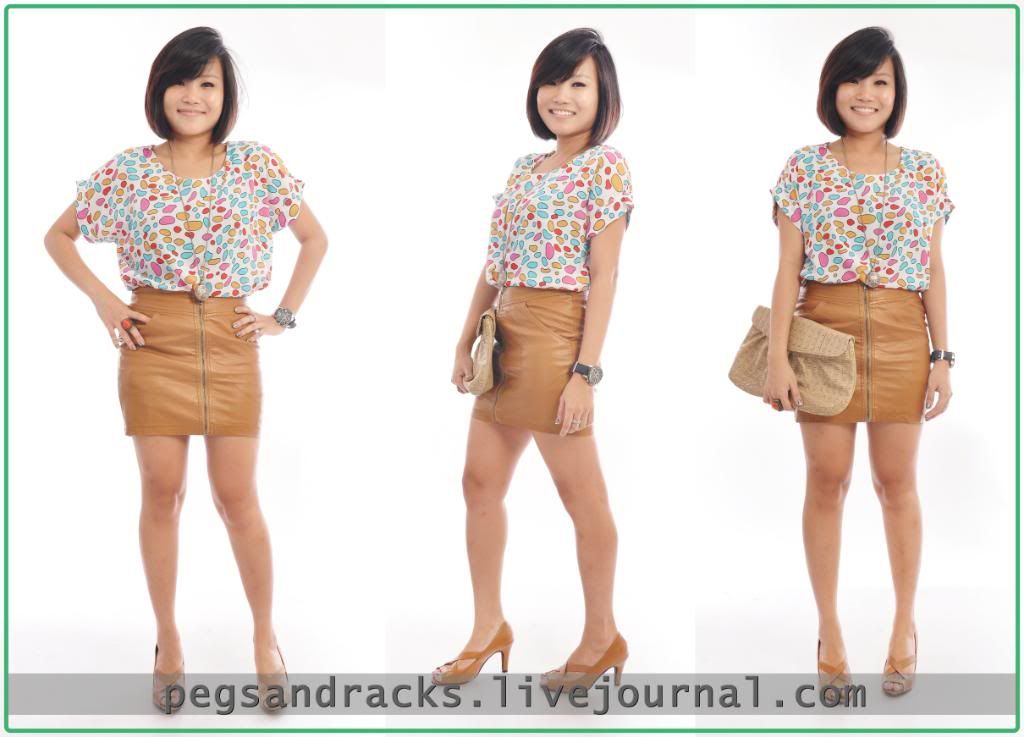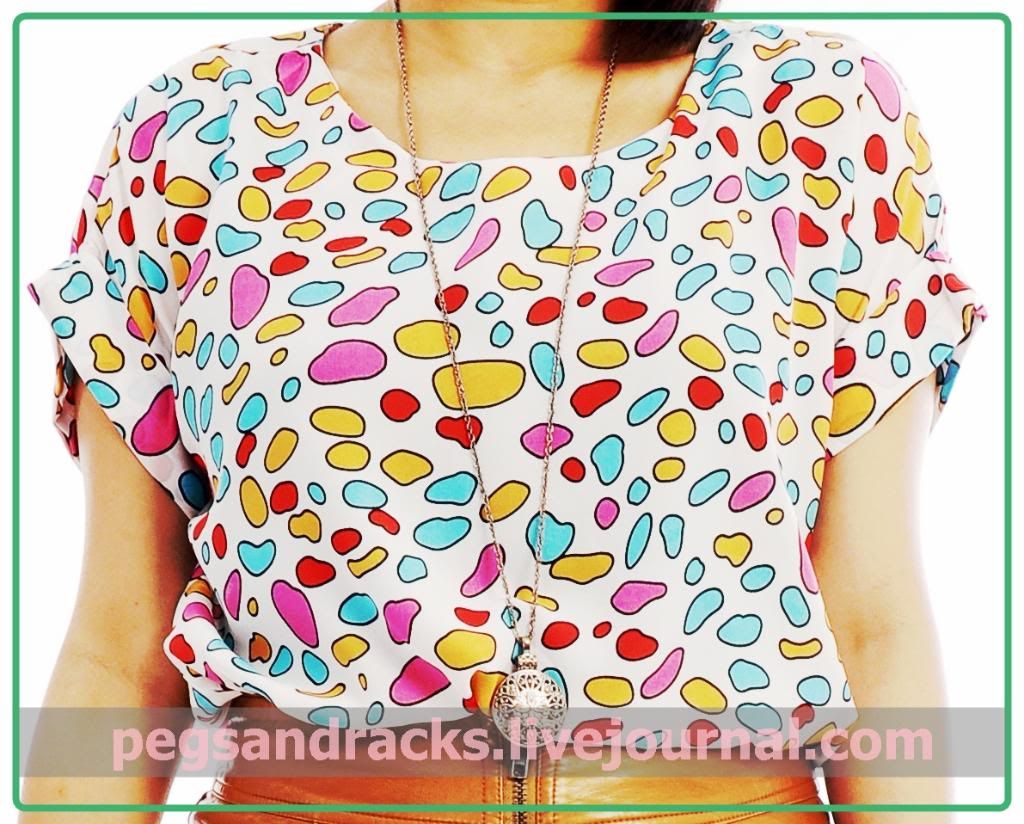 (enhanced view)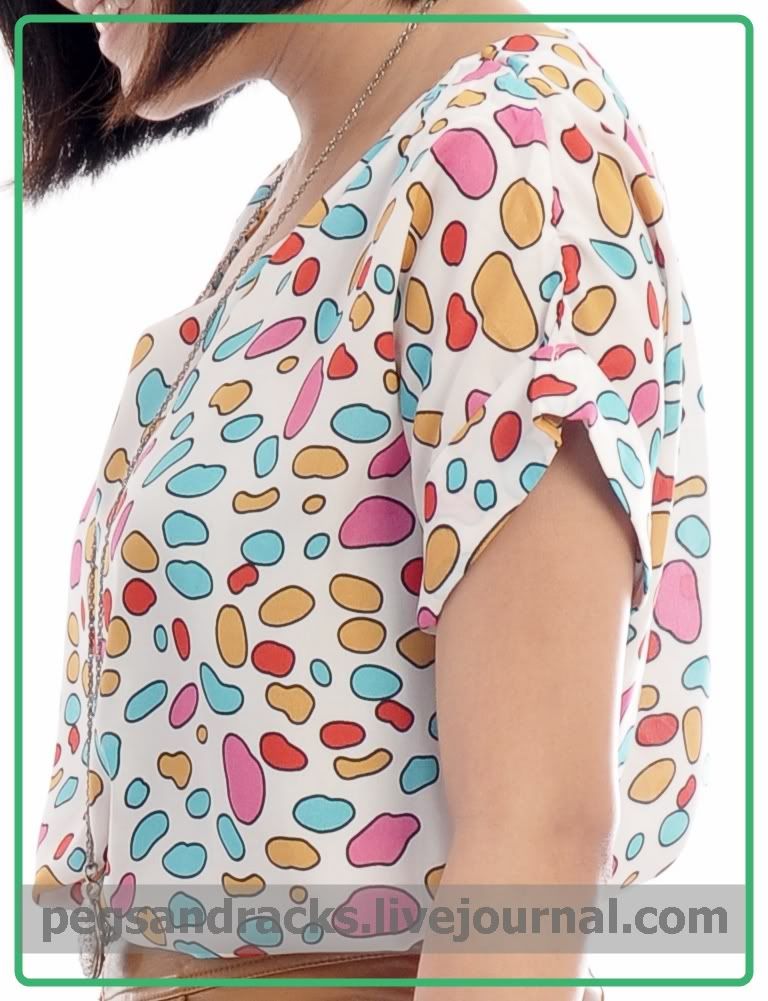 (True colour)

This word once got us countrymen all hyped up for a moment! Coloured leopard alike prints on white base. Shirt is of smooth polyester material that is smooth on the skin. Suitable for our warm climate once it hits next year! Cute prints or bold prints, you can decide with the type of bottom wear you don on :) Stand out cutely or boldly at only 20!
Made of smooth polyester
Length: 22.5"
PTP: 21.5"
SGD 20 mailed



Weekend Colours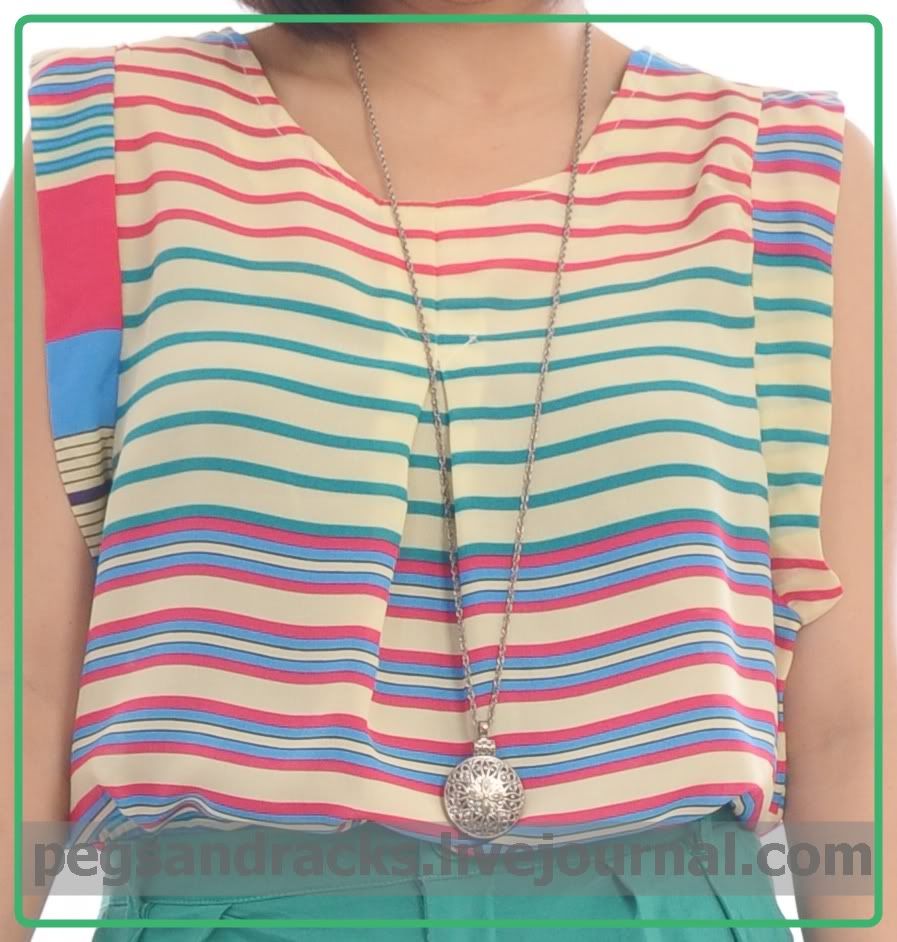 Of the same material as Preenz in white. Smooth on the skin and climate perfect. Instantly brighten up your day with the happy colours. No more black, white and dull tones for weekends! Perfect for a casual day. Get multi coloured at a great bargain!
Made of smooth polyester
Length: 23"
PTP: 16.5"
SGD 17 mailed



My Oxford Shirt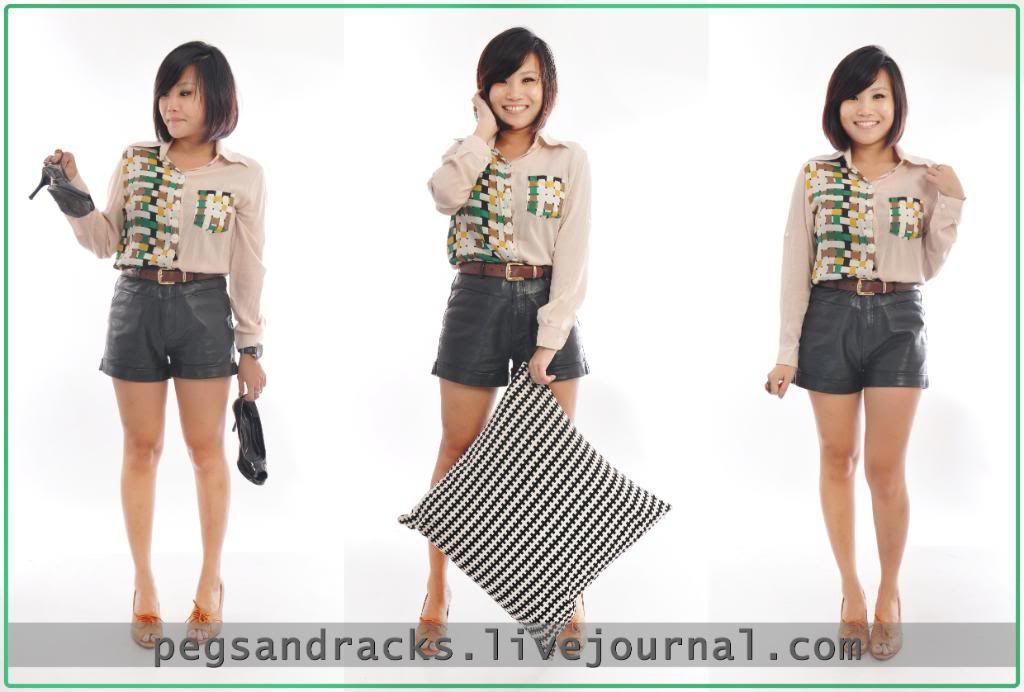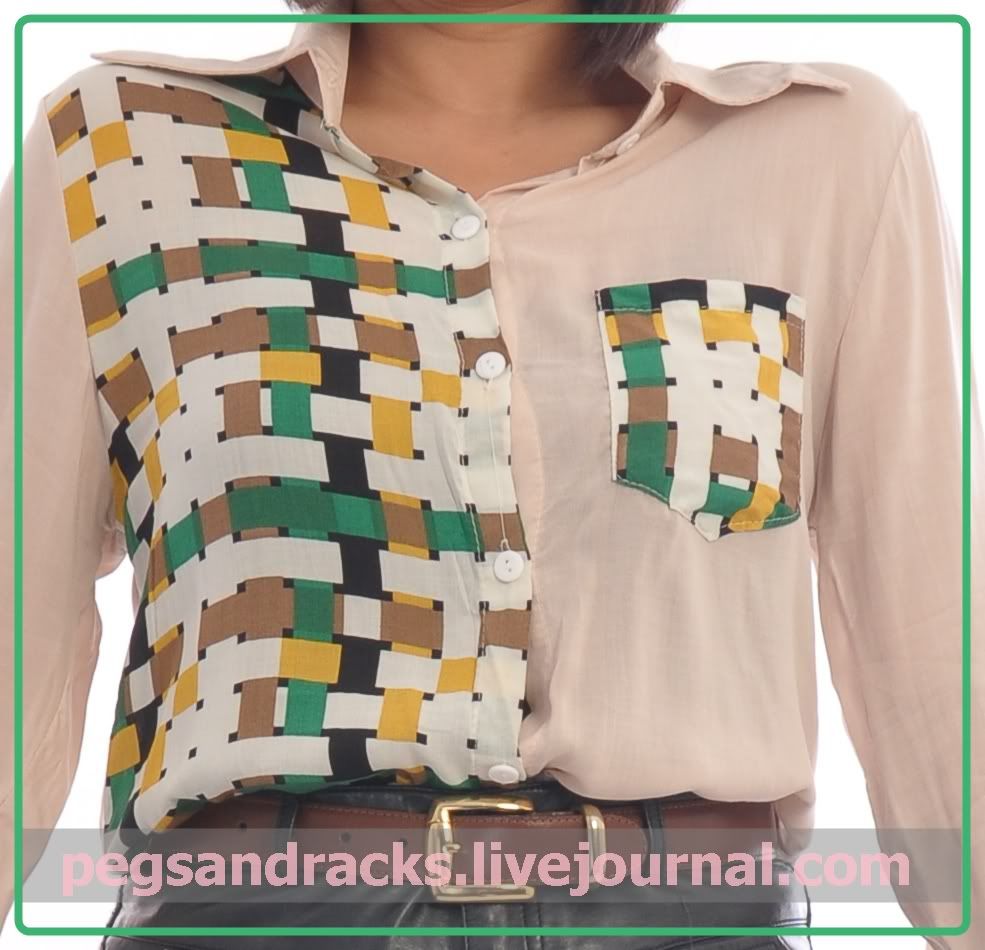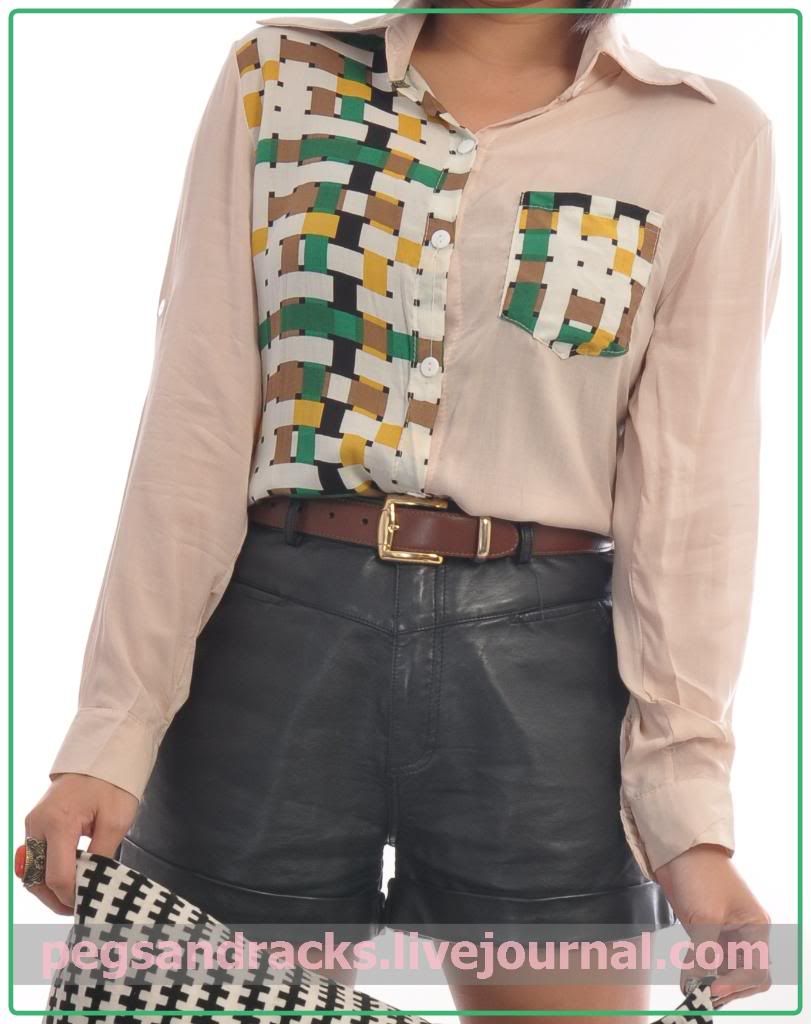 Why do shirts come in all prints or one simple block colour. Now we have both at Pegs & Racks. A mix of artistic prints on the right with a beige base. Looking casually smart! Great match with geeky specs and oxford shoes! Soft cotton – suitable for our warm climate
Made of soft cotton
Length: 25"
PTP: 15.5"
Sleeve: 21.5"
SGD 18 mailed



Miss Leatherette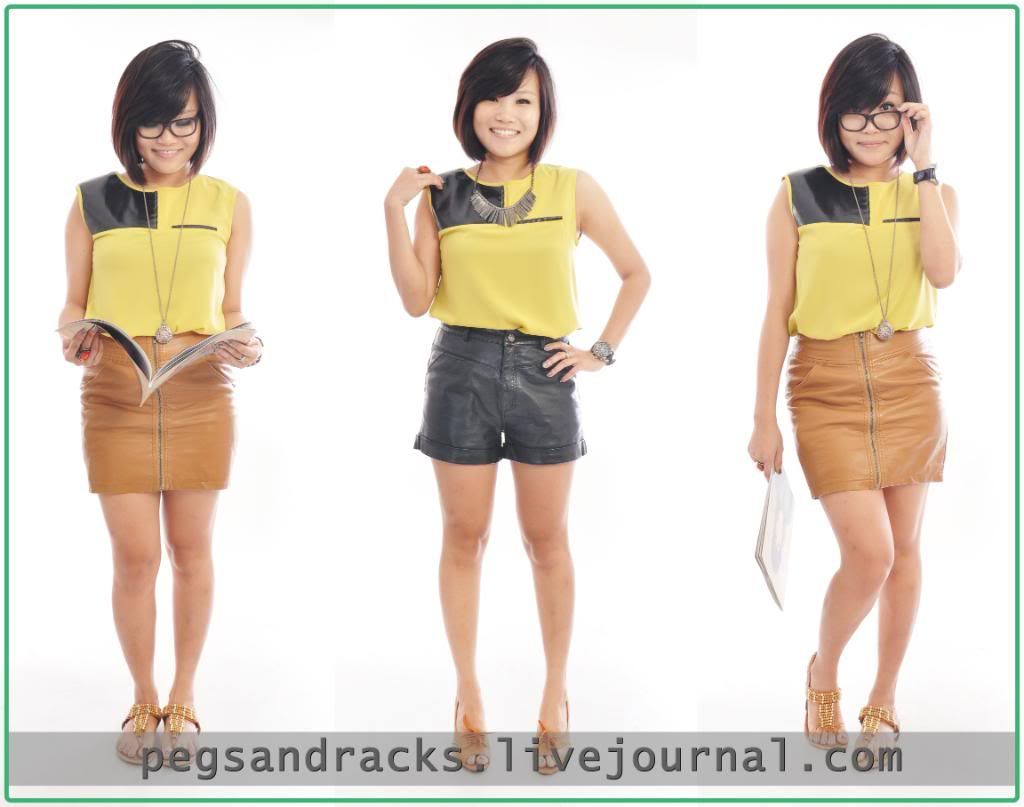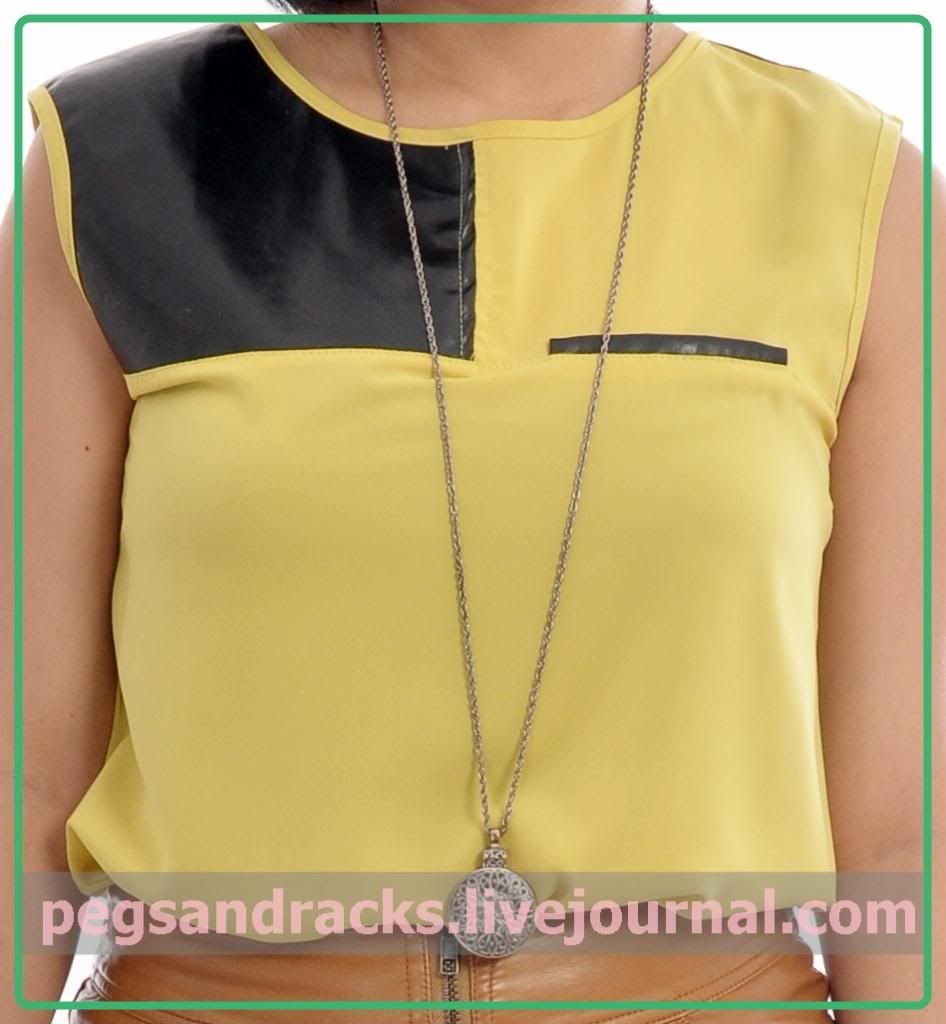 Features two types of materials. Faux leather in black and yellow polyester as base. Come out strong by pairing it with leather skirt/shorts and rocker accessories! Otherwise, a simple high waist shorts will also bring out the uniqueness of the top, just slightly lesser rock chic personality!
Made of black faux leather & polyester
Length: 23"
PTP: 17.5"
SGD 18 mailed



Leopard Prints On Mustard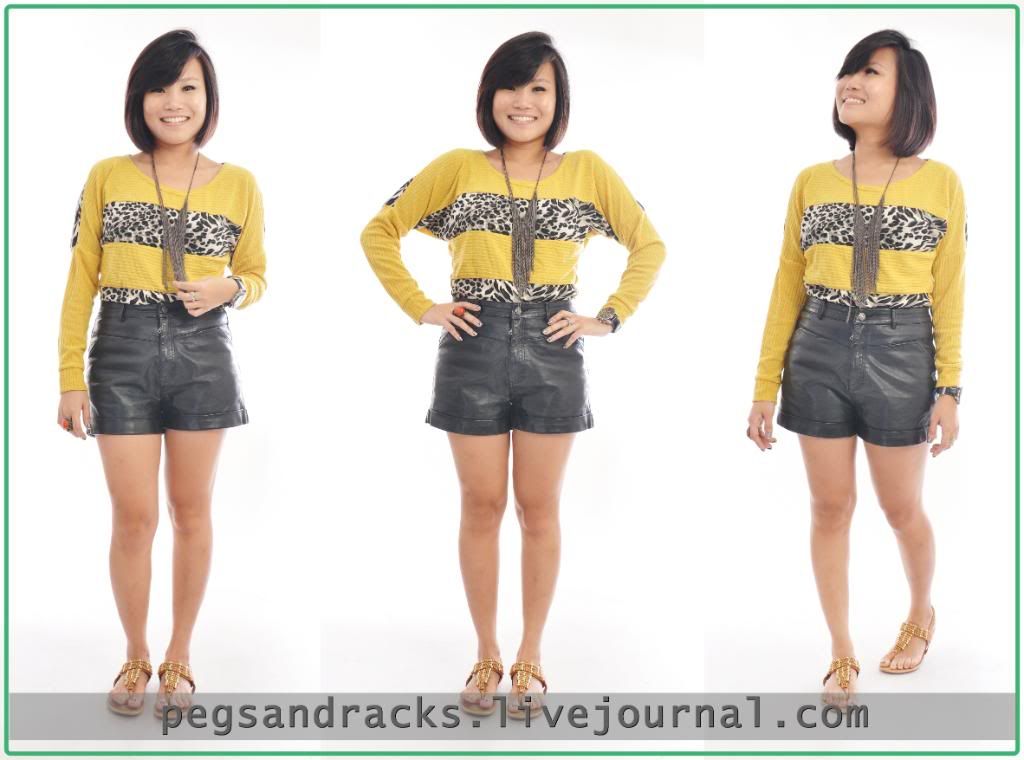 Suitable for our rainy weather in this December. Of moderate thickness. Suitable for other months of the year as well. Featuring bold leopard prints, wears for the cold need not be dull! Snuggle in this wear to block the moderately cold air in this month, or in lecture halls or dress down Fridays!
Made of knitted material
Length: 27"
PTP: 17.5"
SGD 22 mailed



Cream Military Shirt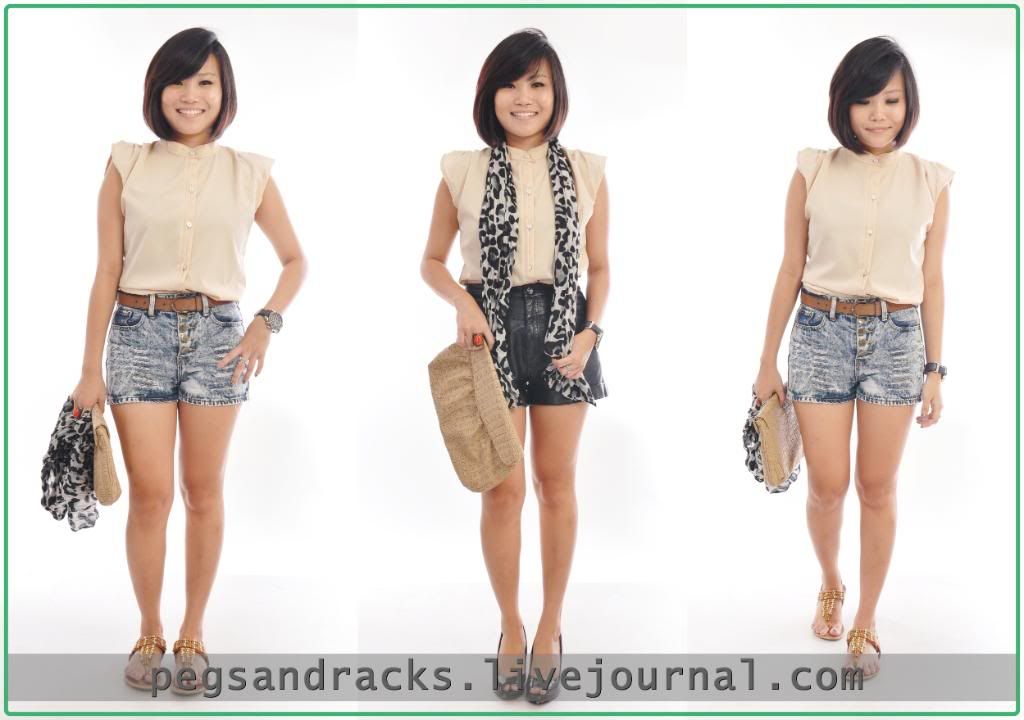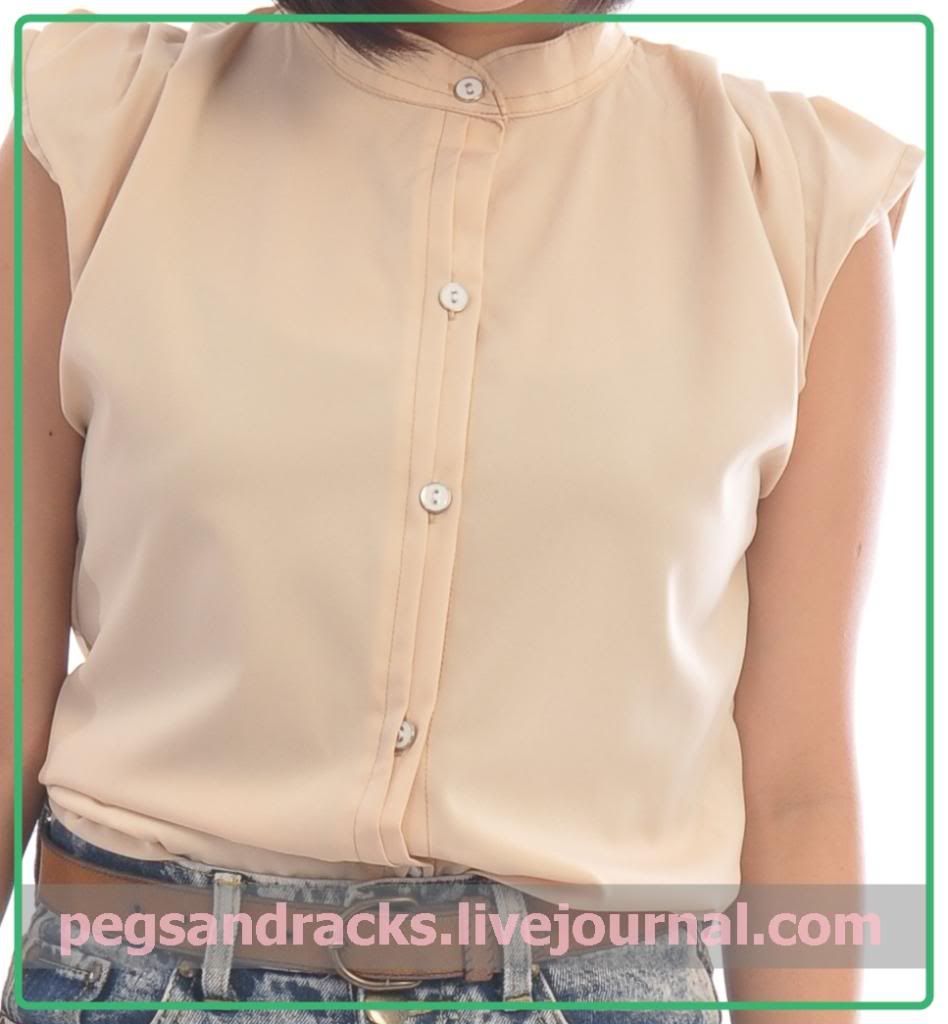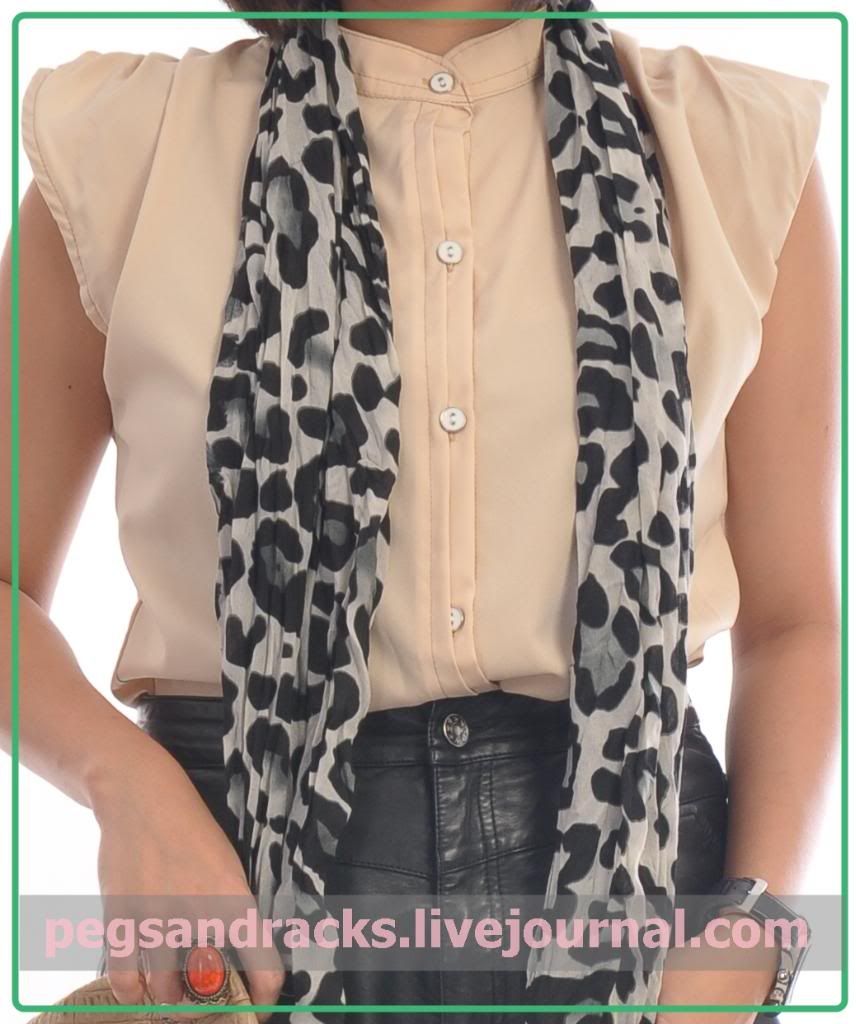 Featuring a structured shoulder and mandarin collar, this shirt is slightly military inspired. In a shade of cream and slight tinge of nude, definitely great for dressing down without spotting a sloppy look. Material is less prone to crease unlike flimsy cotton. Definitely worth the deal of 21!
Made of smooth quality cotton
Length: 25"
PTP: 18"
SGD 21 mailed



Mustard Tailored Dress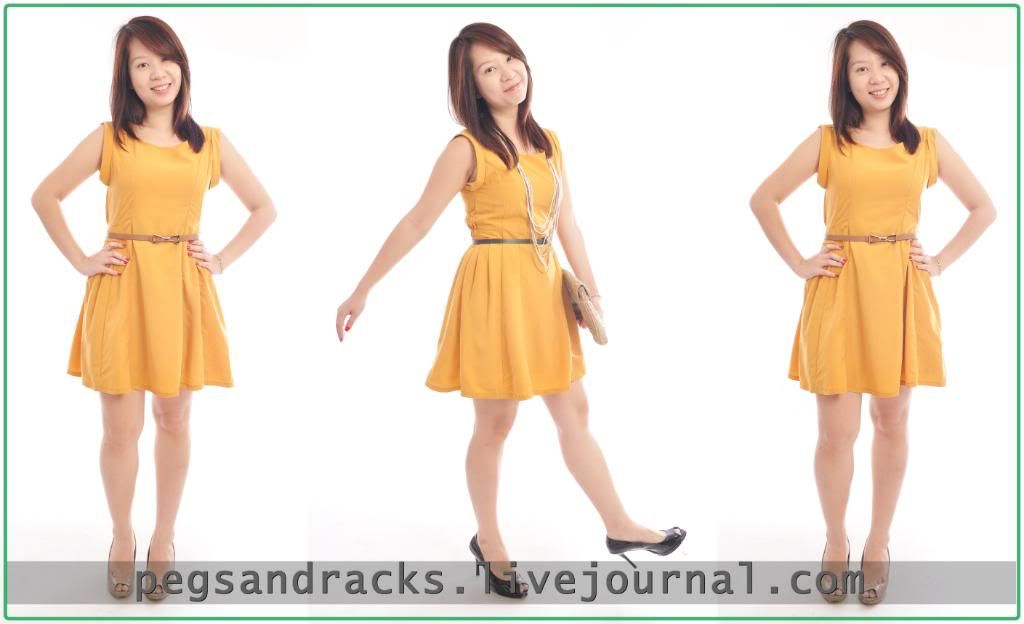 Our favourite of this collection! Made of good quality polyester material with smooth inner lining – our favourite part of it that deserves compliments. Tailored to enhance the waistline, this is definitely a classy and timeless piece! Black is not necessarily the case. Arm hole is with folding details.
Made of quality polyester with smooth inner lining
Length: 32"
PTP: 16.5"
Waist: 13.5"
SGD 26 mailed



Sunday Cropped Pants

Button Up style
or
Side Zipped style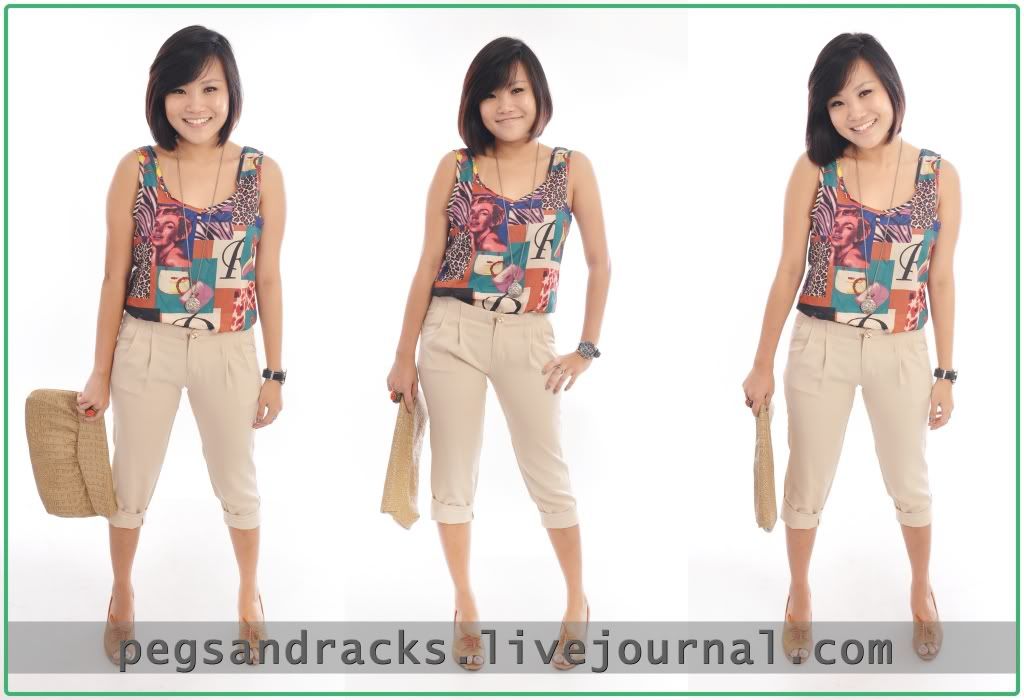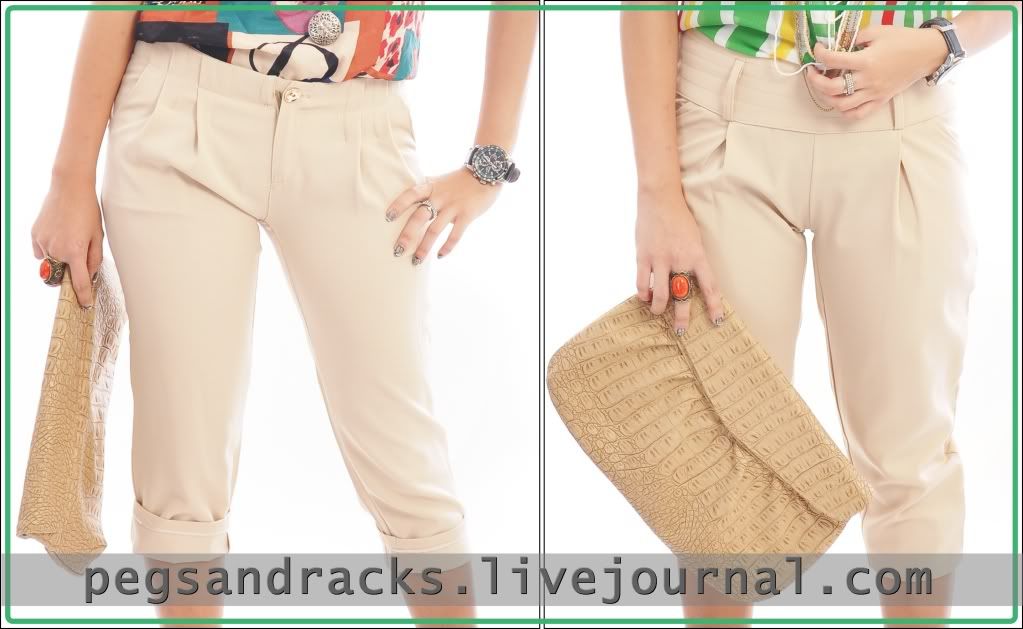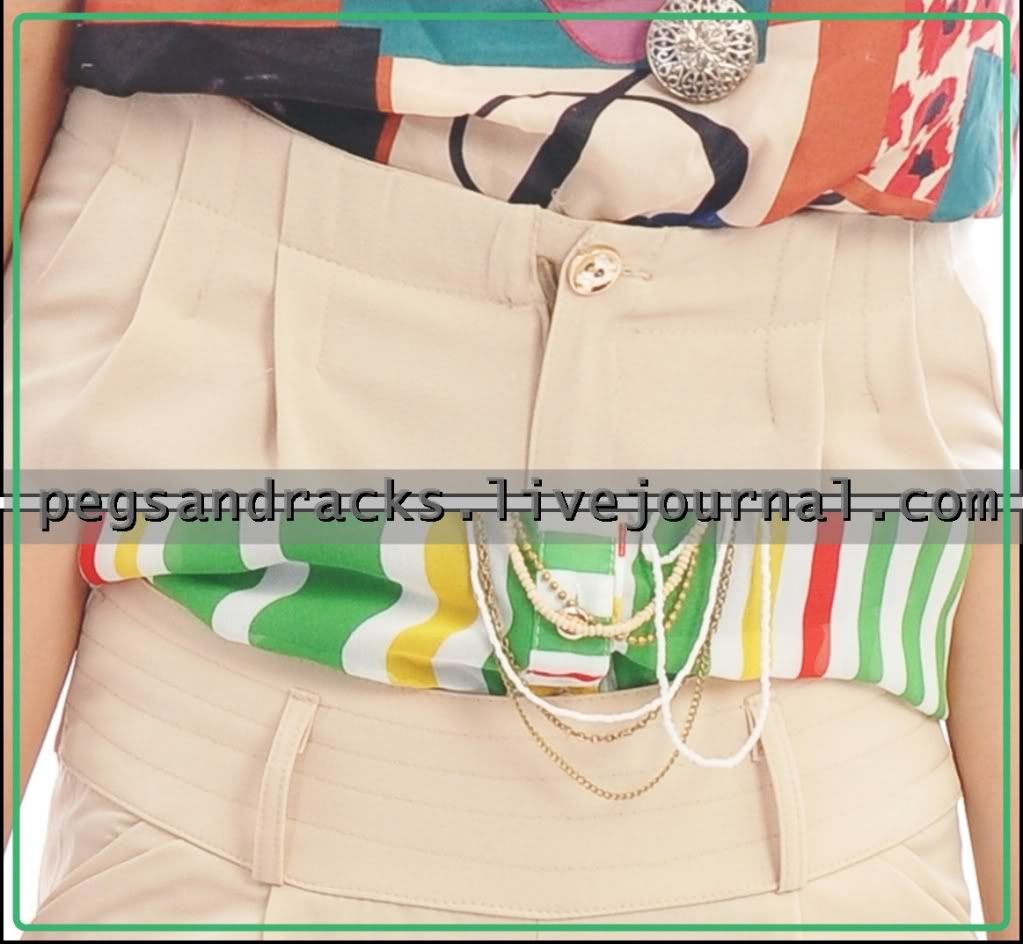 Comes in a soft shade of cream and nude combined. Cropped pants are not sheer. However nude undergarments are advised for visual's sake :) Comes in two different styles at the waist/hips – button up and side zipped. Laid back piece without looking sloppy.
Made of polyester blend
Length: 27" (button up style)
Length: 29" (side zipped style)
Waist down: 10"
Waist: 14.5"
SGD 17.50 mailed

Please leave a comment with the following.
Item(s) of interest:
Email:
Confirmed: Yes/No (indicative of priority)