Hi Ladies,
Collection #5 is now launched!

Prices include normal postage unless otherwise stated!

Do join our facebook page for first hand updates and previews!
We are sure you are on your way to be awed by our subsequent collections!

Do read our Ordering Information + Terms and Conditions page for an awesome shopping experience :)



To place an order:
1) Leave a comment in the given format
2) An invoice will be sent to your email account
(Please check your spam or junkmail as it might have landed up there)
3) Proceed with payment within 24 hours time frame to secure the piece and reply with payment details in the given format
4) We will mail out your item after payment verification

We accept POSB & UOB transfers:
POSB Savings 247-15880-4
UOB Uniplus 425-370-929-9


Have a wonderful time @ our humble ground!

Love,
Pegs & Racks
Pastel yellow/coral block top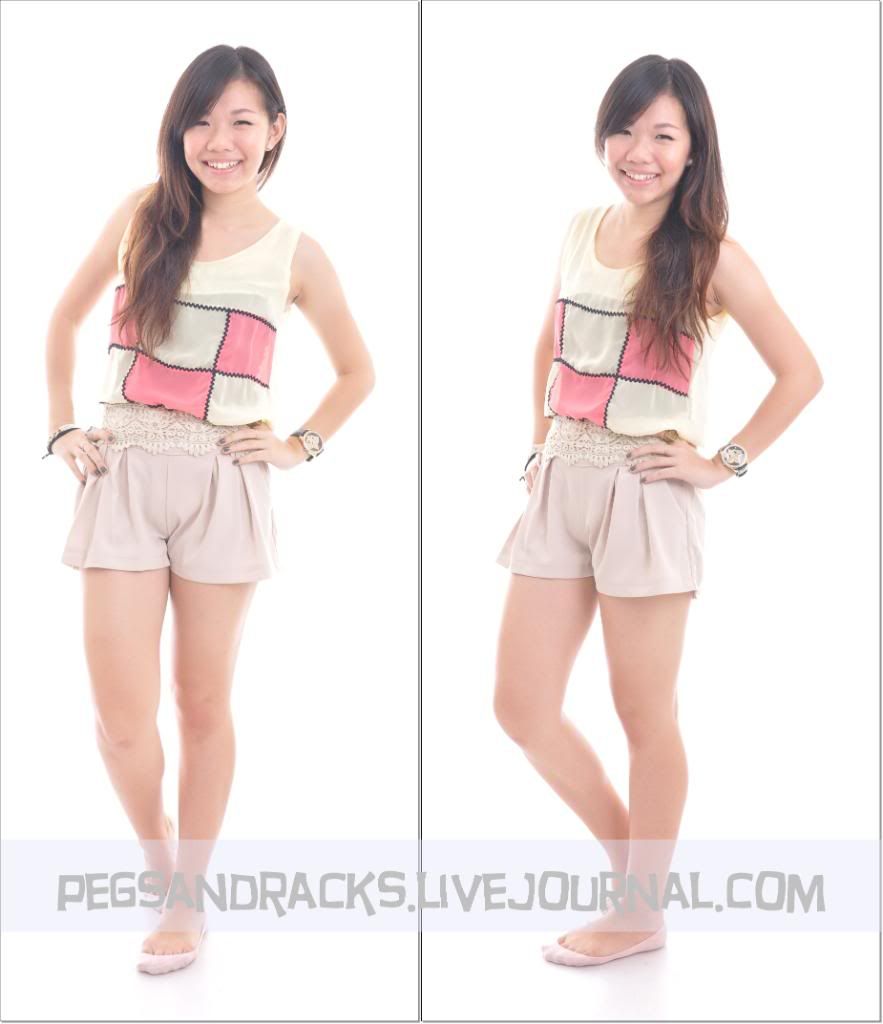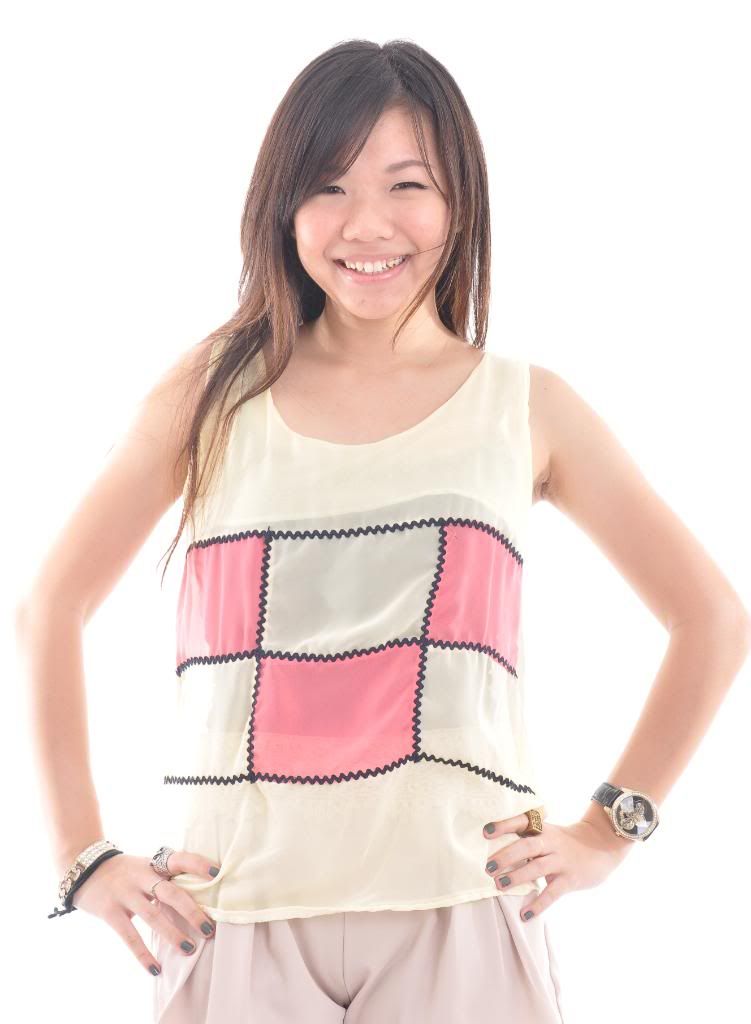 Chiffon sleeveless top in the sweetest colours!
It's an easy match with any bottoms.
Pair it with high waist pants for work on those days you need a colour lift :)
We're all tired of dull corporate wear anyway!

Length: 24"
PTP: 16.5"

SGD 19 mailed


Turqoise funky block top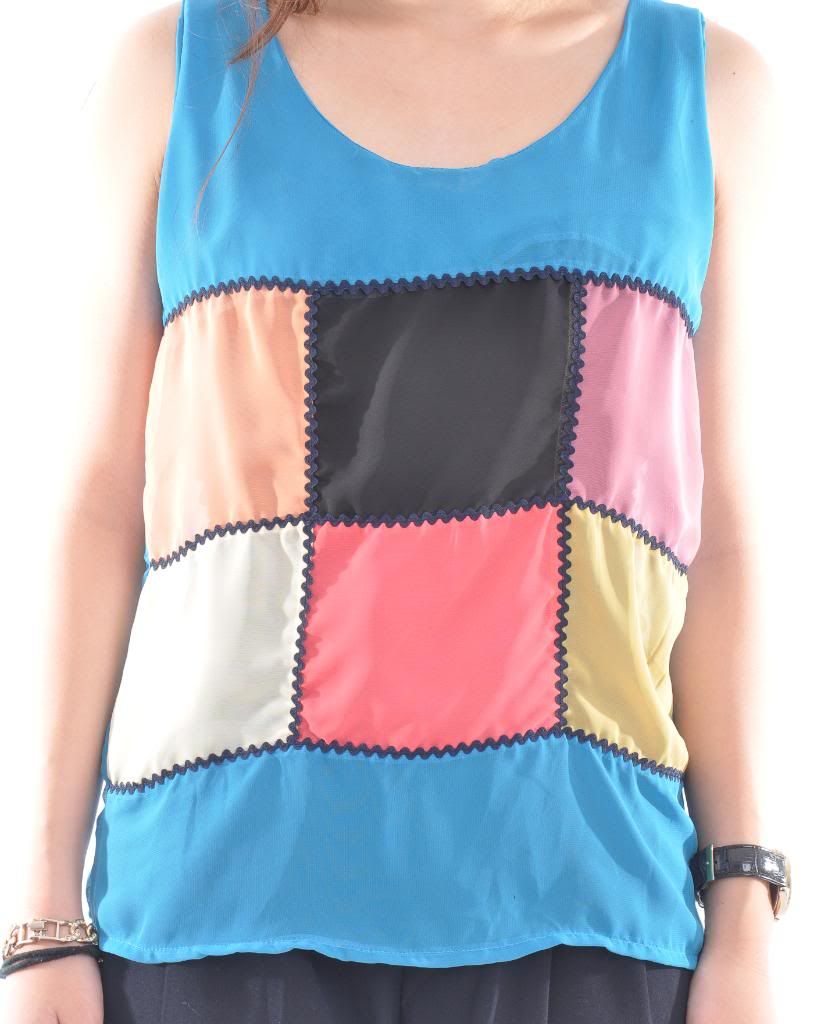 Chiffon sleeveless top but in a more funky combination!
Stand out with an interesting colour combination
An essential match when pairing with all your black and dull bottoms!


Length: 24"
PTP: 16.5"

SGD 19 mailed

Black slanted dress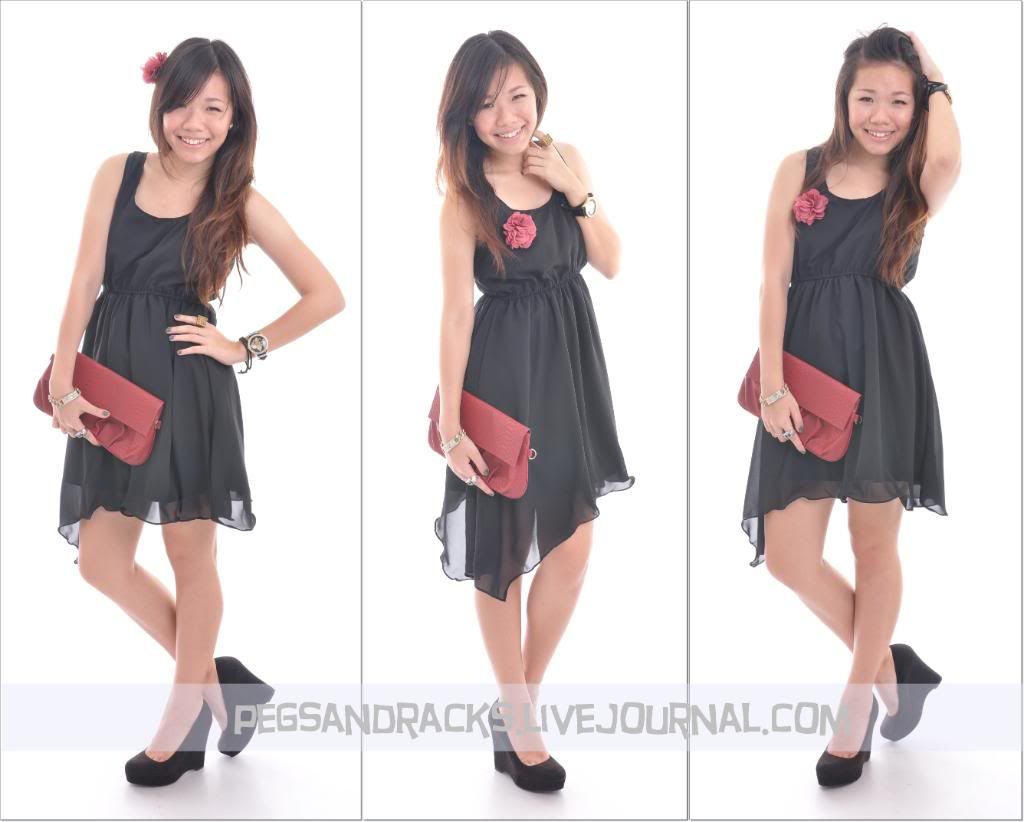 An elegant chiffon black dress with a twist!
Comes with inner lining.
Slanted at the bottom, creating a flowy look
Accessories not included but it is a staple and a great dress for accessorizing!
Definitely an essential in all ladies' wardrobe


Length (shortest): 33"
Length (longest): 41"
PTP: 16"


SGD 28 mailed

Toffee slanted dress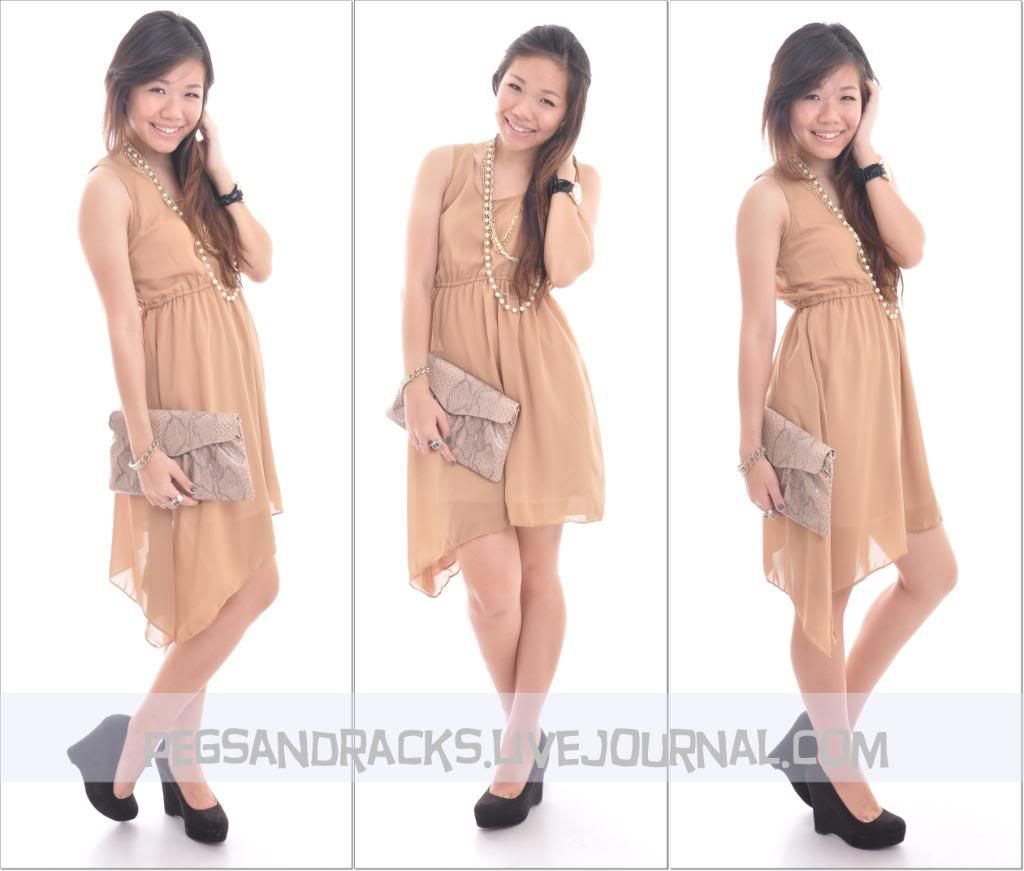 Colour is close to, but not exactly nude.
Chiffon dress with inner lining.
It definitely lengthens the female body for ladies who decide not to go for the black :)
A definite keeper and a love at first sight!


Length (shortest): 33"
Length (longest): 41"
PTP: 16"


SGD 28 mailed
Red matt snake-skin clutch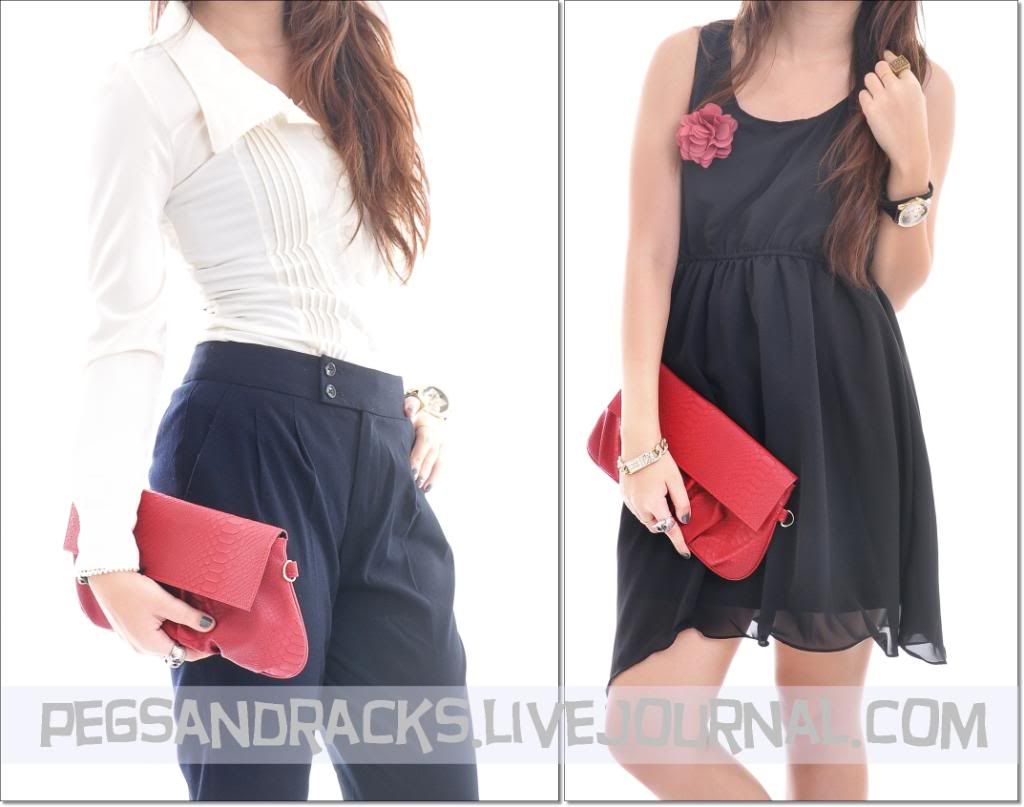 Quality matt skinned clutch
Comes with a strap
A striking colour best paired with staple colours :)

Width (widest): 12.5"
Width (shortest):11.25"
Length (down): 6.5"


SGD 20 mailed

el Li Ern stands at 165 c.m.
Please leave a comment with the following.
Item(s) of interest:
Email address:
Confirmed: Yes/No (please select)
Join mailing list (Y/N):

To receive 1st hand updates of launches and previews!